Musician Dianna Davis began her career as a classical pianist and clarinetist but has since expanded into styles such as folk, Eastern European, jazz, and improvisation. After experiencing a Roma band thrill an audience and move them to dance wildly to music, she knew that that's the kind of music she wanted to play.
A 2017 Creative Renewal Fellow and a five time Indiana Arts Commission Grant winner, Dianna received her Masters of Music in clarinet performance from Indiana University, and she began teaching and playing in Indianapolis on the piano, clarinet, piano accordion, voice, flute and foot percussion. She was the Music Director at the Unitarian Universalist Church of Indianapolis for four years before moving on to teach at Ivy Tech Community College. A veteran of the Indianapolis music scene, Dianna has played with many groups including the Indianapolis Women's Chorus, Thin Air, the Emily Ann Thompson Band, the Indianapolis Ceili Band, Troika, The Islanders, the Coffee Zombies and has sat in with many local classical, folk, and international music groups.  Currently, Dianna plays with Baba Yaga's Stew, il Troubadore, multiple local contra bands, headlines a jazz combo and collaborates with multiple dance groups to provide live music.
Dianna has studied with many musicians over the years including clarinet studies with Eli Eban at Indiana University, William King and Solomon Baer at Millikin University, and George Silfiies from the St. Louis Symphony.  Dianna has studied the piano with Judith Mancinelli at Millikin University and Stephanie Owen in Lebanon, IL.  Dianna has studied accordion with Victor Prietro and she has attended accordion master classes with Dallas Vietty and Antoine Girard.  At the premier gypsy jazz festival, Django in June, she has studied with London's clarinet player Giacomo Smith.  Dianna travelled to Italy to study accordion repair at the Accordion Craft Academy. Previously, Dianna has traveled to Macedonia to study traditional Chalgiya music on the clarinet with the multi-instrumentalist Bajsa Arifovska and has also traveled to Ireland to study the piano accordion with Declan Payne at the historic South Sligo Summer School. Dianna is currently continuing her education by studying fine arts at Ivy Tech Community College, where she is a music adjunct instructor and course developer. She is also studying Bengali, the official language of Bangladesh. Dianna continues to travel around the world to study and experience the cultures of the music she performs to give an authentic an experience to her audience in Indianapolis and around the US!
Baba Yaga's Stew album now available! Baba Yaga's Stew has tunes bubbling and boiling from all over the world! "Baba Yaga" is a witch from Slavic folklore who lives in a hut on chicken legs. Inspired by her mischievous spirit, three women scare up firey songs, haunting melodies, and intoxicating grooves. Contact Dianna to purchase it today!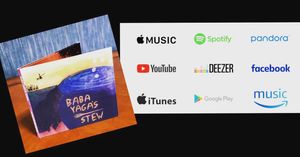 Dianna's performances over the years!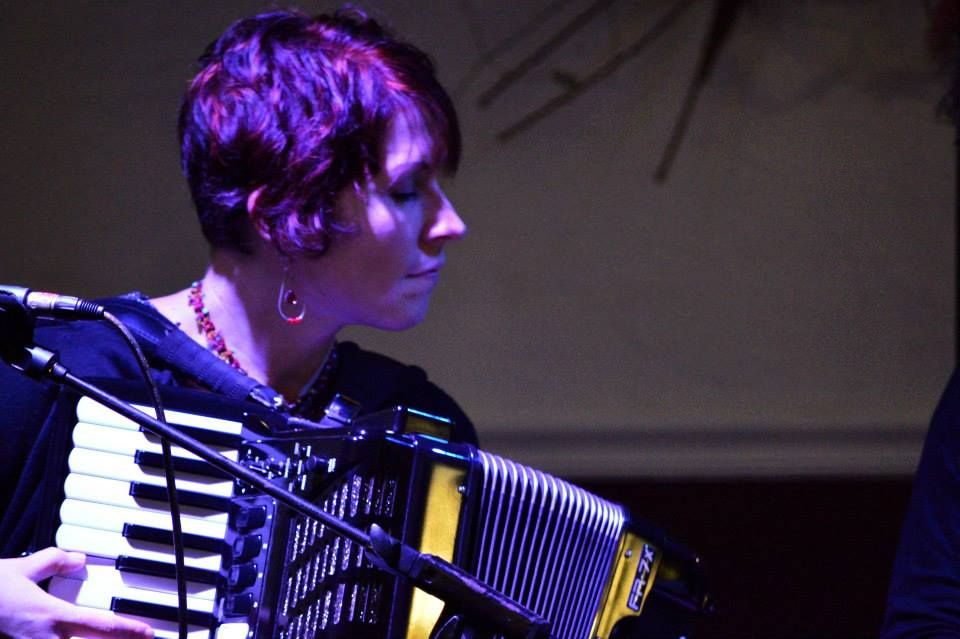 Indianapolis, IN

clarinet, piano accordion, piano, foot percussion, voice

For the past 18 years, Dianna has performed in many different venues, such as weddings, contra dances, choral concerts, orchestras, and festivals. She is also a private music teacher and an adjunct professor at Ivy Tech Community College. She has edited a Clarinet Method Book and has served as a board member of Indy Contra Dance for seven years. Dianna's many groups and solo performances encompass many different styles of music including improvisation, Irish, swing, folk, French-Canadian, classical, and more! Please click on contact to book a performance or to receive more information.

 
Past performances include:
Indianapolis International Festival      Indianapolis Irish Festival     Spirit and Place Festival (Indianapolis) 
Gypsy Moon Ball (Indianapolis)       Penrod Art Fair (Indianapolis)          Sisters Singers Festival (Chicago)
Black Expo (Indianapolis)                    Indianapolis Fringe Festival                     Carmel Arts Festival 
Indianapolis Women's Prison        Winter Warm Up (Columbus, OH)          Earth House (Indianapolis) 
The Chatterbox (Indianapolis)                Flying Cat House Series                  9 Irish Brothers (Lafayette) 
Thomas Family Winery (Madison, IN)    Upland Tasting Room (Indianapolis)    Connor Prairie (Indianapolis) 
Mass Ave Starbucks             Midwest Fleadh Traditional Irish Competition          Irish Lion (Bloomington, IN) 
Jewish Community Center (Indianapolis)       Indianapolis Central Library        Indianapolis satellite libraries 
Indianapolis World AIDS Day  IUPUI (Indiana University Purdue University) American Legion (Indianapolis)
Indiana Fever Basketball game                WISHTV               Danville Folk Series           Morris Ale Festival 
Celtic Ray Pub (Florida)           Sandra's International Restaurant (Florida)           Indianapolis Arts Garden
Fisherman's Wharf (Florida)             Broad Ripple Farmer's Market               Indiana State Fair     
The Sanctuary Stutz                     Open House                           Gen Con 
Cirque Indy                            Ouabache State Park                          Carmel Arts District
 Zionsville Meadows                     Tribal Revolution (Chicago, IL)                     Midsommer Festival  
Hasten Hebrew Academy                  Square Cat Vinyl                           Naptown Stomp  
Purdue Night Train                   Swing Dance Club                      MorningSide Retirement Community  
Broken Beaker              Dublin Pub (Dublin, OH)           LEAF (Asheville, NC)          
Rose Hulman Swing Club      Urbana (Illinois) Folk and Roots Festival
and contra dances in
Asheville NC, Atlanta GA, Knoxville TN, Jonesborough TN, Cincinnati OH, Louisville KY, Pittsburgh PA,
Bloomington IN, Indianapolis IN, Nashville TN, Columbus OH, Dayton OH, Berea KY, Lexington KY,
Urbana IL, Cocoa Beach FL, Tampa FL, Gainsville FL, Syracuse, NY, Princeton, NJ, Glenside, PA, Glen Echo, MD, Richmond, VA, Madison, WI, San Francisco, CA, Hayward, CA, Santa Rosa, CA, Petaluma, CA, Denver, CO, Minneapolis, MN,